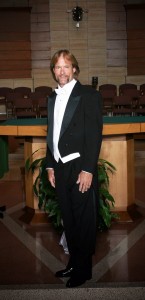 Groom, Best Man, and Groomsmen.  Let's not forget the men!  The Groom is the second most important person of the day!  Finding "your crew" or team of guys that are going to be there for your big day is most likely on your mind.  Dressing them appropriately may also come into play.   The usual scenerio is the men go to a tuxedo rental place and rent a tuxedo, the color of vest or cumberbun has been selected for them, and the tuxedo rental place does the alterations for them. They have one fitting, and it takes approximately half an hour for the whole process. Then they're done!  It is "completely" unfair for the women when the guys say, "What took you so long?"  Just teasing gentlemen, you would never say that, right?
Amazing Alterations has wonderfully reasonable resources for you if that is your plan – using a tuxedo rental shop.  However, perhaps you have a suit or tuxedo that doesn't fit quite right.  We can be sure you are looking wonderfully handsome for your bride-to-be!  We will help you with hems, or sleeve cuffs, at a reasonable price.  Are you looking for custom pocket squares?  We can make those for you so all your guys can be coordinated with the lovely ladies.
Gentlemen, we can help ease your mind by taking care of all the alterations. You need not worry, knowing you can enjoy your day and look dashing as your bride-to-be's prince charming.
Call 763-432-5243 today to schedule an appointment. We will be happy to answer any questions or concerns.
We are located at 2665 – 4th Ave N, Suite 29, Anoka, MN  55303