Wedding Garters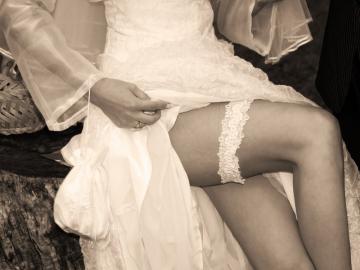 At Amazing Alterations we can create custom garters for your special day. We can make one for your husband to keep and one to toss. We have fantastic selections from the Mariell Line, or we can create something custom that can incorporate your "something blue" or white, ivory, or antiqued lace.
We can also do something special, like make your garter out of a piece of your mothers or grandmothers wedding gown, so they can be part of your special day too.
A wedding garter can also help brides complete their wedding day ritual of something old, new, borrowed and blue. A family heirloom or charm can even be incorporated into the piece. The wedding garter does it all… in one little package!
Prom garters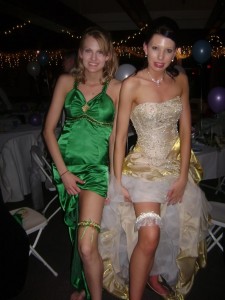 We can make a prom garter to match, and if you are getting your prom dress hemmed, we can usually make the garter out of the excess fabric, making it completely unique to you!
We can add ribbon and Swarovski crystals to give it that little extra edge. We use white or black lace, making it fun for great pictures!
Call Amazing Alterations at 763-432-5243 today to get your custom garter made.