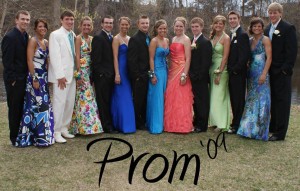 It's that time of year, and you have been asked to Prom.  What are you going to wear?  There are so many stunning styles.  So many prom dresses to choose from, where do you start?  Amazing Alterations has a couple of recommendations for you.  If you are looking for a shop with several locations, try Deb Shop.  My personal favorite is Classy Consignments located in Anoka!  They have a really great selection, with really reasonable prices, from new to slightly used, and priced a bit more modestly.
Once you have found your dream prom dress, let us help you make it perfect!  Don't be discouraged if you find a dress that is a bit too long, or the straps don't fit just perfectly, or it needs a tuck in the bodice area. We are here to help!
Some of the services that we offer for your prom dress are:
Hems
Strap Adjustment
Bodice Tucks (making it fit right under your arms, in the bra area, etc.)
Corseting a dress that is too small.
Custom Matching Garters – (identical if there is 1″ hem removed)
Garters
Rhinestone Embellishing
Fashion Tape – (to keep those low necklines "in place")
At Amazing Alterations, we want your prom to be a wonderful experience!  That starts with you feeling your most beautiful, in a dress you are completely comfortable in.  We are your quality, friendly, fast, and affordable Prom alterations shop.
Call today to set up an appointment.  763-432-5243.  Appointments are preferred, to give you quality time with your fittings.  Day and evening times available.
Located at:
Amazing Alterations
2665 – 4th Ave N, Suite 29
Anoka, MN  55303