Add a custom wrap or scarf from Amazing Alterations to your wedding outfit or winter wardrobe!
Amazing Alterations offers endless options for one-of-a-kind accessories, wedding pieces, and clothing. Some of our favorite custom winter pieces are our cozy and stylish custom wraps and scarves. We use the softest fabric we could find in varying colors and styles to fit your needs.
Our wraps are comfortable enough for everyday use and classy enough to fit in your winter wedding photos!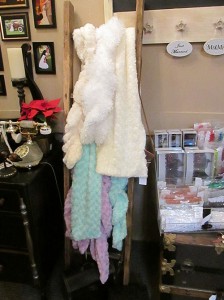 Our scarves also come in varying colors and are designed to be fun and easy to wear; simply drape it around your neck and the scarf will wrap itself into a stylish twist.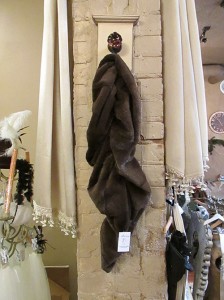 Amazing Alterations can provide you with a luxurious custom garment for a comfortable price. Our specially ordered fabric is a favorite for our clients—contact us today to have your custom piece to wear for the rest of the winter season! Call us at 763-432-5243 or email us at appts@amazingalterations.com. Stay tuned to read about our popular custom fur capes and caplettes!