Amazing Alterations will work with you to design a unique and affordable wedding veil!
Like our previous post mentioned, we are excited to be able to offer you exactly the custom item you've been dreaming of. There are infinite options for a custom veil.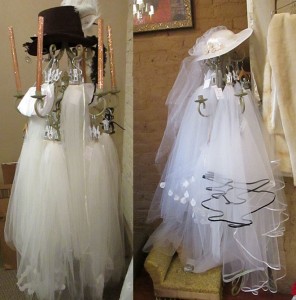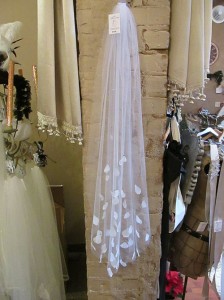 Our creations use excellent materials such as:
– Swarovski crystals
– Quality fabrics and trims
– Metal combs
– Custom elements such as parts of vintage dresses or appliqué
We can create virtually any style, including:
– Short or long styles
– Multiple tiers
– Added blushers
Amazing Alterations can help you create a completely one-of-a-kind veil for a price you'll feel just as great about. Contact us today to see what we can do to create the perfect custom piece for you! Call us at 763-432-5243 or email us at brenda@amazingalterations.com. Stay posted to read about the custom wraps and scarves we can provide for a stylish and cozy addition to your wedding outfit or winter wardrobe!